We visited Juneau on Saturday, and out of the three cities we hit on our trip, Juneau was by far my favorite. This was in part due to the fact that, because it's the capital of Alaska, it has a ton of stuff to do. Oh, and I also signed us up for an excursion that revolved entirely around sled dogs.
We took a tiny bus up a tiny road on a huge mountain that looked like this:

I was honestly terrified, because the road was narrow and steep and made of gravel, and the bus barely fit. But you know what? We survived. And it's a good thing, too, because I would have been pissed if I hadn't been able to see all this:
You guys, DOGS EVERYWHERE. Barking and running and standing on their houses and OMG I died from cuteness.
Basically, this camp is what's called a summer sled dog camp. It's where the dog owners / trainers and their pooties go during the summer to train for sled races during the winter. And as promised, we got a taste of what it was like to be pulled by sled dogs. They loaded us up in a cart: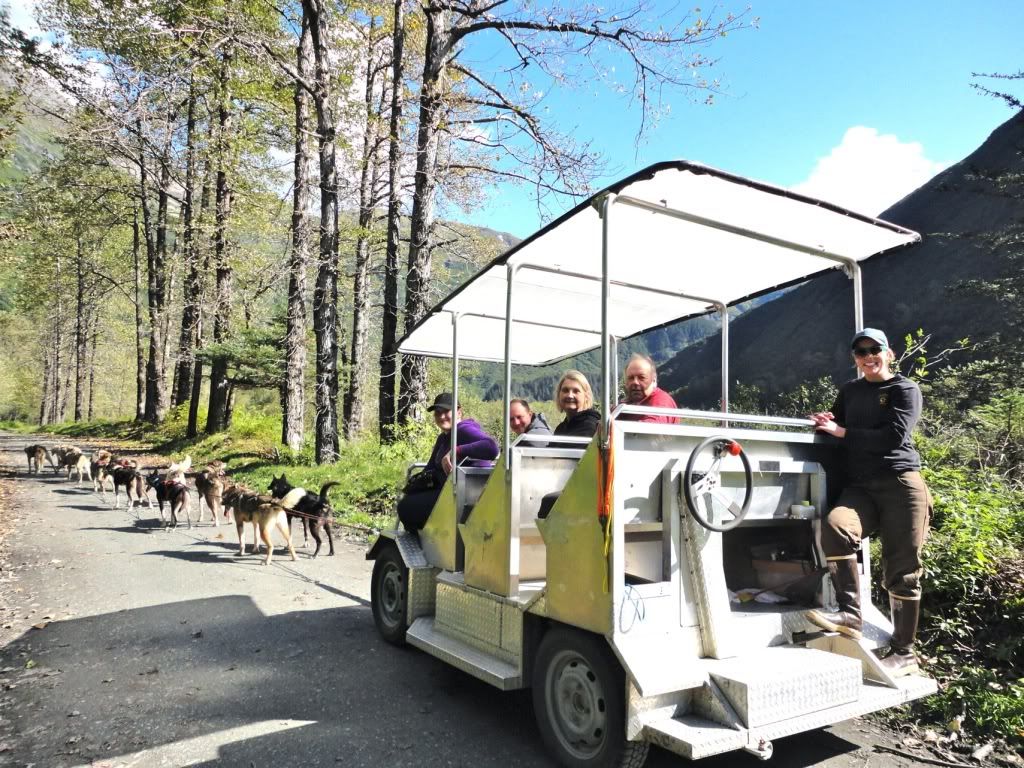 Hooked the dogs up to the harness …
And off we went!
After the run (which was about a mile and a half in total), I took some time to pose with the lead dogs on our team.
And had some snuggle time with an Alaskan Husky puppy named Punk. (Dan legitimately checked my purse before we left to make sure that Punk wasn't coming home with us.)
We stopped for lunch in town later that afternoon. I had been craving Mexican food for DAYS, so naturally, my choice of meals was nachos, Alaskan style (complete with Halibut!):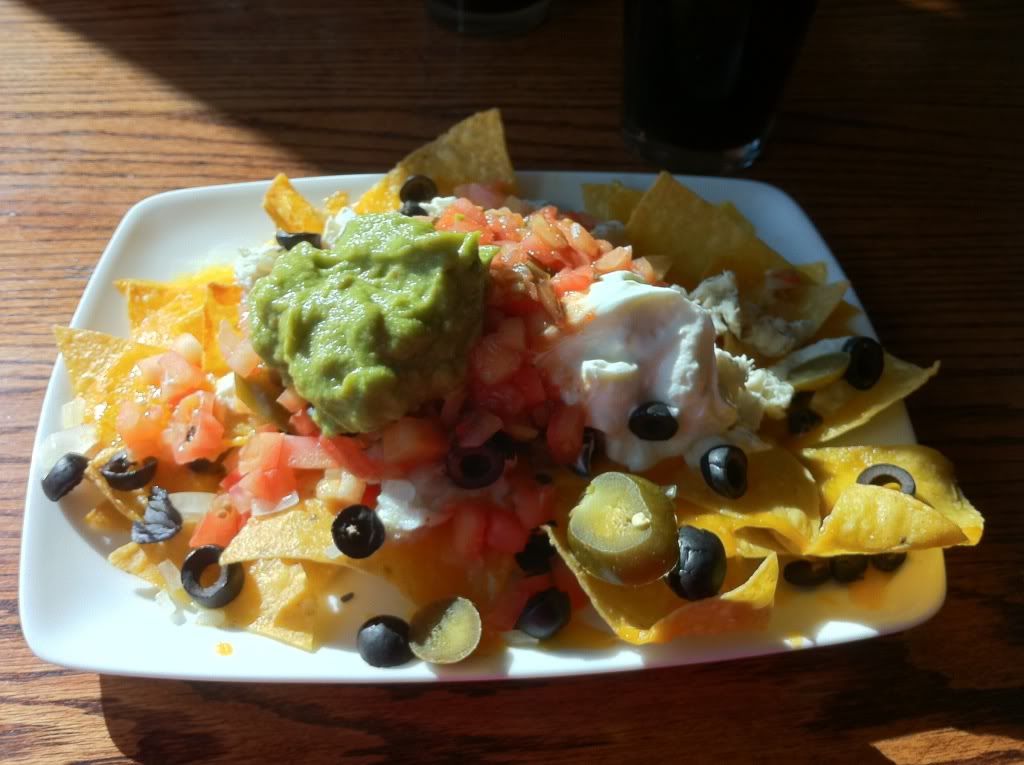 We also did some shopping, during which time we found what are probably best referred to as "curiosities" in the fine stores of Juneau.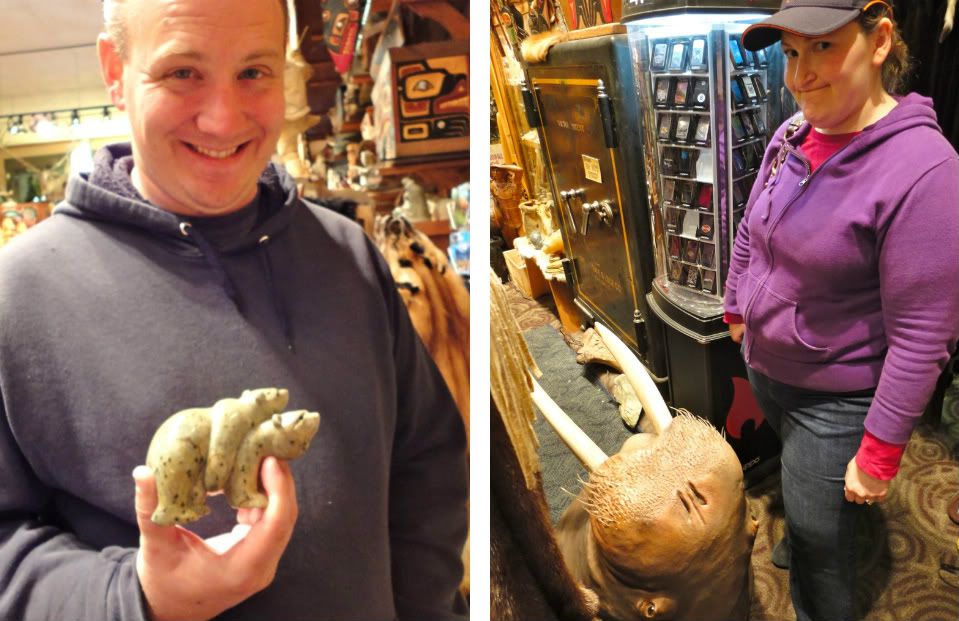 Dan kept himself entertained with the official Sarah Palin coloring book: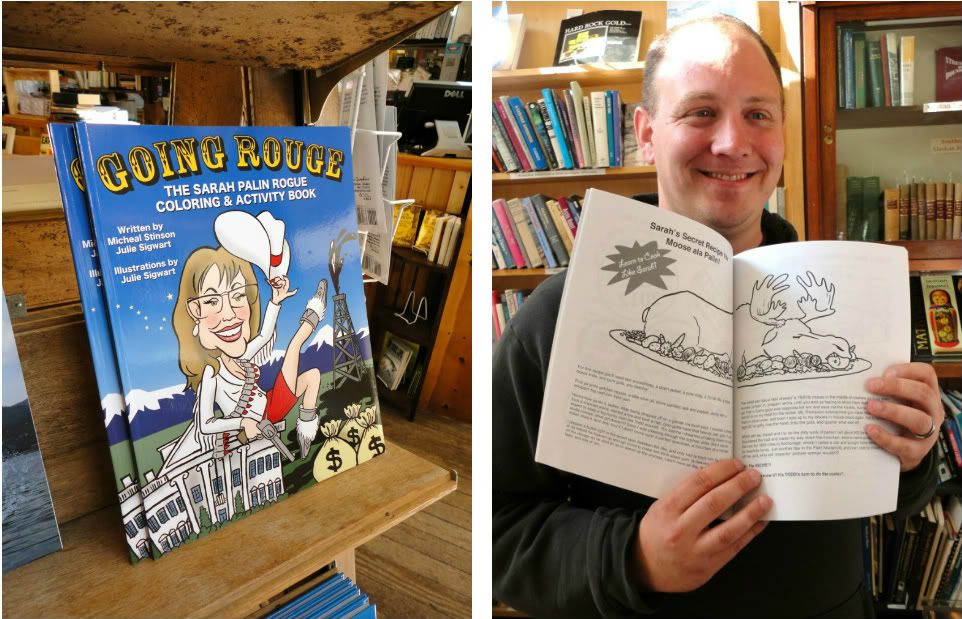 And I posed with every giant animal (stuffed or non-stuffed) in downtown Juneau: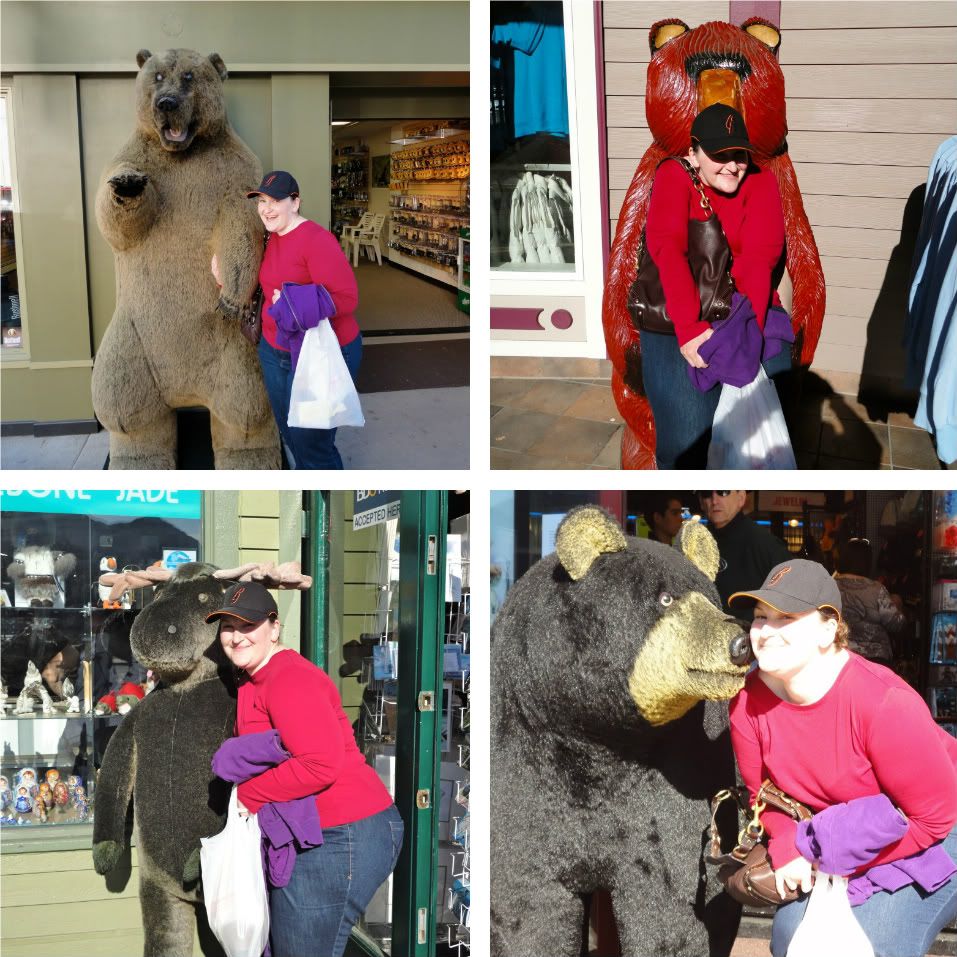 In short, it was a VERY good day.